16th ACA Cashew Conference: Call for submission of research studies on cashew and related issues
1 April, 2022 - 9:13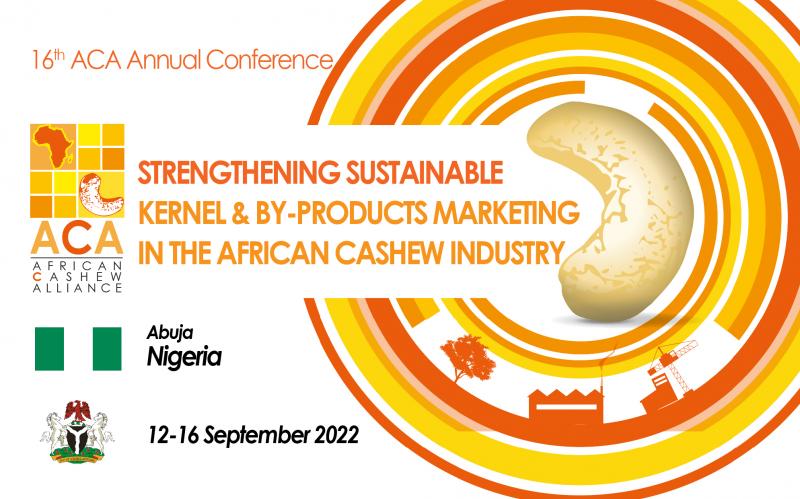 Background
For the past 16 years, the African Cashew Alliance (ACA) has given researchers on cashew and related issues the platform for them to present the findings of their studies at the ACA Annual Cashew Conference. This is because the ACA recognizes the important role researchers have played and continue to play in building a sustainable African cashew industry, especially in production. Africa today produces about 60% of the world's raw cashew nuts partly because of the good research findings on cashew production over the years.
The 16th edition of the ACA Cashew Conference is set to be held in Abuja, Nigeria from the 12th to 16th of September 2022, on the theme, Strengthening sustainable kernel and by-product marketing in the African cashew industry. Because of the importance, the ACA attaches to research, provision has once again been made for individuals and research institutions to make presentations on their cashew and related studies at this year's conference.
The ACA is hereby inviting researchers on cashew and related issues from both the public and private sectors to submit the abstracts of their most recent studies to be considered for presentation at the ACA Conference in Abuja and for publication as full papers on the http://africancashewalliance.com/en/news-and-info/studies-and-guides.
Thematic areas
Studies should be on at least one of the following thematic areas:
1: Cashew Genetics & Breeding
2: Cashew agronomy and cropping systems
3: Cashew Quality and Post-Harvest
4: Cashew Pest and Diseases
5: Cashew marketing, socioeconomics, technology transfer and adoption.
6: Climate change adaptation and mitigation.
Guidelines for the submission of Abstracts
Abstracts should be submitted in English, French or Portuguese via the email researchpapers@africancashewalliance.com. After submitting your abstract, you will receive a confirmation e-mail.
Notification of acceptance of all selected abstracts will be sent out by 15 June 2022
Abstracts should address one of the thematic areas of the ACA Conference presented above. Abstracts that are most closely aligned with the main theme and topics of the conference will be selected.
Abstracts should be limited to a maximum of 400 words.
After reviewing your submitted abstract, the Scientific Committee will decide whether it is selected for an oral presentation or a poster presentation at the ACA Abuja Conference.

Researchers whose abstracts have been selected for oral or poster presentations at the conference will then submit their full papers to be reviewed by the Scientific Committee and included in the ACA Proceedings.

The Proceedings will be published online and have two ISBN and a single DOI (Digital Object Identifier) number.
Deadlines
The deadline for the submission of abstracts is 15th May 2022.
Researchers whose abstracts are selected will have until 30th November 2022 to submit full papers.
Guidelines for submission
Full paper template