Tanzania 2019 ACA Annual Cashew Conference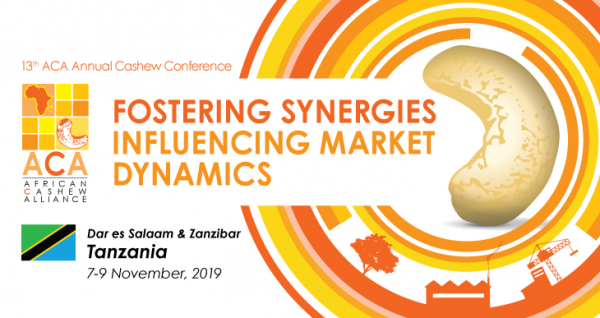 ***NEW venue: Hotel Serena Dar es Salaam ***
From November 7-9, the next ACA annual cashew Conference will be held in Tanzania. It will be hosted at the Hotel Serena Dar es Salaam from 7-8th. On the final day, the 9th, there will be an optional leisure and learning side-event happening in Zanzibar. This year's conference is themed "Fostering Synergies, Influencing Market Dynamics" and will create a unique platform for cashew industry stakeholders from around the world to share experiences, learn, deliberate on the future of the industry, and finally do business.
The ACA Annual Cashew Conference has become the largest annual cashew event in Africa with over 350 participants every year. Since the founding of ACA in 2006, the conference has been held all over Africa and drawn particpants from across the world to engage in knowledge sharing, expositions, and business linkages. This year's conference will offer forum sessions discussing current topics in the industry, an exhibition, business-to-business meetings as well as leisure and learning field trips in both Dar es Salaam and Zanzibar.
Register today to be a part of the global ACA cashew community meeting in Tanzania this year!
Our 2019 sponsors
Our 2019 media partners