Special 2019 Conference Rates for Tanzanian Nationals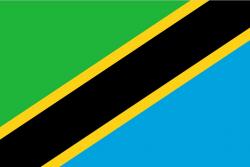 Kama wewe ni raia wa tanzania unaweza kustahili punguzo la bei za mikutano:
250USD kwa kila mwakilishi wa kampuni ya binafsi
150USD kwa kila mwakilishi wa taasisi ya Serekali ya Jamhuri ya Tanzania au Shirika la Wakulima.
Malipo kwa shilingi za Tanzania yatawezeshwa pia. Tafadhali wasiliana moja kwa moja: aca@africancashewallliance.com kudhibiti usajili wako. Asante sana!
---
If you are a Tanzanian national you can qualify for reduced conference rates:
250 USD per representative of a private company
150 USD per representative of a Tanzanian government institution or farmer cooperative
Payments in Tanzanian shillings will also be made possible. Please directly contact aca@africancashewallliance.com to secure your registration. Asante sana!