ACA News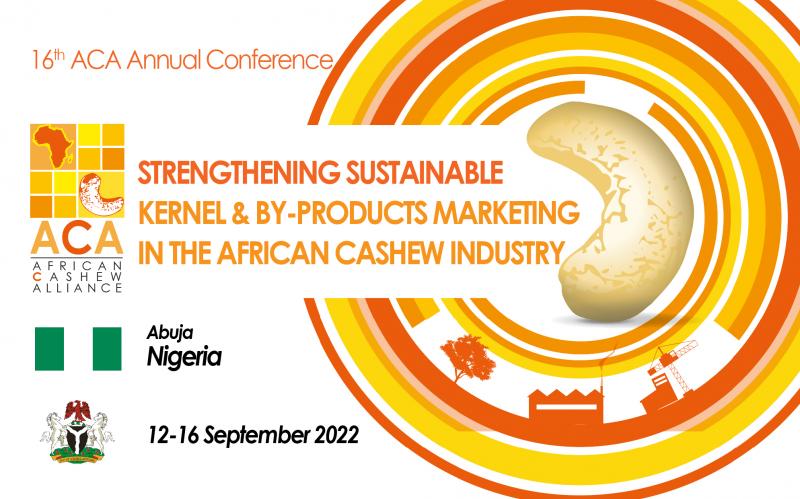 ...
By Isaac Piyuori
For many years, India and Brazil were the major cashew producing countries in the world. Over the past two decades, however, Africa has become the spine of the global cashew nuts production as the continent has become the...
The African Cashew Alliance (ACA) joined and provided expert support for the 2022 Cashew Food Safari organized in Ghana on Saturday, 12th March 14, 2022.
The one-day trip started from Accra to Sogakope in the Volta region, back to Tema and ended in...
...
Benin Cashew Day (BCD) has commenced in Cotonou, Benin, with a call on stakeholders of the African cashew industry to synergise and form strategic partnerships for the benefit of the continent's industry.
President of the African Cashew Alliance (ACA), Mr....
From a small agricultural sector, with an insignificant contribution to economic growth and the wellbeing of people, the cashew sector has developed into a huge industry in cashew producing countries in Africa, contributing significantly to household income and economic growth in these countries.
With an estimated annual production of 2.1 million metric tons of raw cashew nuts (RCNs) in 2020 from a little above 900,000 tons ten years...
The Federal Republic of Nigeria has, for the first time, been selected to host this year's edition of the African Cashew Alliance (ACA) Annual Cashew Conference in September.
This was revealed by the President of the ACA, Mr Babatola Faseru, at the Annual...
Native to north-eastern Brazil and introduced to India and parts of Africa by Portuguese traders in the 14th century, cashew is today grown in about 30 countries worldwide, including 14 African countries. Cote d 'Ivoire, Tanzania, Kenya, Nigeria, Ghana, Burkina Faso, Benin, Guinea, Guinea Bussie, Senegal, Gambia, Togo and Mozambique are the major cashew growing countries in Africa. Over the...