Nigeria Lifts Ban on Export Expansion Grant (EEG) to boost agribusiness sector
28 April, 2017 - 16:00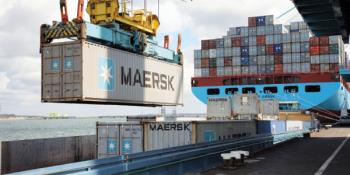 The Federal Government of Nigeria has lifted the ban on Export Expansion Grant (EEG) for non-oil exports, since January 2017. The export Expansion Grant scheme is a vital incentive required for the stimulation of export-oriented activities that will lead to significant growth of the non-oil export sector.
According to the Executive Director/Chief Executive Officer of the Nigerian Export Promotion Council (NEPC), Mr. Segun Awolowo, the incentive scheme is tailored to equip exporters with the required knowledge and skills needed to enhance competition in the market place.
The government is committed to compensate all outstanding Negotiable Duty Credit from 2013 to 2016 that is owed to exporters through the exchange of a Promissory Note. These could then be used by exporters to raise funds or as security for bank loans to expand their businesses. Exporters who export goods during the aforementioned period will qualify, but they must also comply with the other requirements of EEG, including presenting proof of fully repatriated proceeds within 180 days.